The founder Chairman and Managing Director of SGSA Pvt Limited, Mr. Venkatasubramanian .D, has done his Masters in Computer Application from Madurai Kamaraj University and also Microsoft certified. He has more than 2 decades of experience with the corporate world in the field of Information Technology; Hospitality and Call center.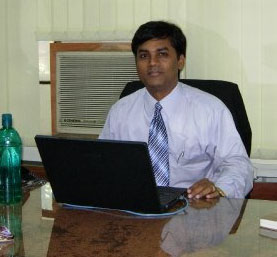 Mr. Venkat's progressive thinking made him conscious of the need to offer innovative solutions to the Corporate world. His experience and expertise has helped various organizations' structure and map their strategies and system processes. He has an innate ability to create a change in the organization which he partners with and throw his focus extensively on values and performance of the organization.
Exhibiting inspiring innovativeness and entrepreneurial skills, Mr. Venkat applied the latest need of the training which adapted to the needs of the Organization and Global markets.
Mr. Venkat's achievements are by no means restricted to the Education and Training Industry, he stands testimony to HOSPITALITY, IT and ITES experience of building up the call centers for GFA(Hospitality Chain) Limited, first of its kind in India, showing his commitment to enhancing the quality of facilities in the country.
He has also been invited to various Conferences and Forums ,Educational Institutes to address the audience.
Our Advisory Group:
We are presently in the process of inviting participants to create a new panel of advisors. We extend our thanks to our first advisory group for their support, guidance and commitment to the success of SGSA and look forward to announcing our new panel shortly.
Our Expert Group:
Our expert group includes the subject matter experts from various fields, leaders across the globe, Training and Learning professionals with various specified skills & certified professionals across the field. The Expert Group also consists of a key working group of Consultants and Partners with other specialist consultants to offer our clients the best possible results. This business model provides access to a wealth of expert information. High-level contacts with key industry stakeholders and minimal overheads combine to deliver exceptional value and world class service.